Home/order
If you found this page via Google or another search engine, CLICK HERE to enter our full-featured site
Crystal Gayle original vinyl records
Listed by release date. Please e-mail for more details. Grading order is cover/vinyl. Grading standards & terms
Crystal Gayle
Crystal Gayle / 1975 / United Artists LA365-G
NM / VG++ / $11.00

Original release
Crystal Gayle
Crystal / 1976 / United Artists LA-614-G
NM / NM / $12.00
Crystal Gayle
We Must Believe in Magic / 1977 / United Artists LA-771-G
NM / VG+ / $8.00
Crystal Gayle
When I Dream / 1978 / United Artists UA-LA858-H-0798
NM / VG++ / $9.00
Gatefold cover with credits
Crystal Gayle
A Woman's Heart / 1980 / Liberty LOO 1080
VG++ / NM / $10.00
Hello I Love You, A Woman's Heart, Loving You So Long Now, Hands, One More Time, This Is My Year For Mexico, Sweet Baby On My Mind, Before I'm Fool Enough, Let's Do It Right, Make A Dream Come True
Crystal Gayle
These Days / 1980 / Columbia JC 36512
NM / VG++ / $11.00
Custom inner sleeve with lyrics & nice photo of the artist
Crystal Gayle (more Sealed albums)
True Love / 1982 / Elektra R-152226
Sealed / $14.00

RCA Music Service edition
Crystal Gayle
True Love / 1982 / Elektra 60200
NM / VG++ / $11.00
Custom inner sleeve with lyrics

COVER SIMILAR TO ABOVE
Crystal Gayle
Crystal Gayle's Greatest Hits / 1983 / Columbia FC 38803
NM is / VG++ / $9.00
Factory sticker on shrink promotes If You Ever Change Your Mind, It's Like We Never Said Goodbye, Too Many Lovers and Keepin' Power. Also includes Half The Way, You Never Gave Up On Me, Livin' In These Troubled Times, The Woman In Me, Take It Easy, The Blue Side.
Crystal Gayle
Straight To The Heart / 1986 / Warner Bros W1-25405
NM / NM / $11.00
Columbia House issue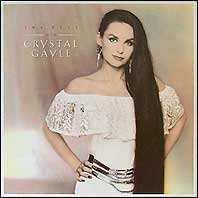 Crystal Gayle
The Best Of Crystal Gayle / 1987 / Warner Bros R-162010
NM / NM / $12.00
BMG Music Club edition. Cry, Turning Away, Baby What About You, Straight To The Heart, 'Til I Gain Control Again, Only Love Can Save Me Now, A Long And Lasting Love, Our Love Is Omn The Faultline, I Don't Wanna Lose Your Love, The Sound Of Goodbye

Crystal Gayle & Gary Morris (more Sealed albums) (more Country albums)
What If We Fall In Love / 1987 / Warner Bros 25507-1
Sealed co / $11.00 BUY AT GREG'S GROOVES ON AMAZON MARKETPLACE
Cutout notch in cover.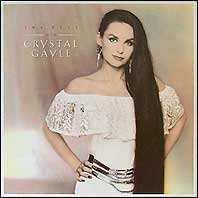 Crystal Gayle
The Best Of Crystal Gayle / 1987 / Warner Bros R-162010
VG++ / NM / $11.00
BMG Music Club edition. Cry, Turning Away, Baby What About You, Straight To The Heart, 'Til I Gain Control Again, Only Love Can Save Me Now, A Long And Lasting Love, Our Love Is Omn The Faultline, I Don't Wanna Lose Your Love, The Sound Of Goodbye
Crystal Gayle
Nobody's Angel / 1988 / Warner Bros 1-25706
NM / VG++ / $11.00
Promo stamp on cover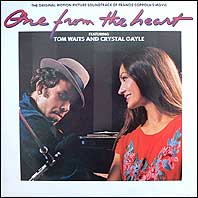 Crystal Gayle & Tom Waits
One From The Heart (soundtrack) / 1982 / CBS 70215
VG+ / VG++ / $20.00 BUY AT GREG'S GROOVES ON AMAZON MARKETPLACE
Dutch release