Vinyl records - novelty & miscellaneous records
Sound effects, instructional, oddities ...
Please e-mail for more details
Grading standards & terms Grading order is cover/vinyl
California Raisins
Meet The Raisins! (TV soundtrack) / 1988 / Atlantic 81917-1
NM / NM / $25.00

Original release. Includes inner sleeve with Raisins photo and credits. From the CBS television special. Track list: Signed Sealed Delivered I'm Yours, Shotgun, Green Onions, Ain't Too Proud To Beg, At The Hop, Get A Job, Cool Jerk, Tears On My Pillow, Tutti Frutti, Papa Oom Mow Mow, Sh-Boom, I Heard It Through The Grapevine.
Wendy Chambers
Star Spangled Banner / The Brooklyn Bridge (7-inch EP) / 1982 / Artmusic 10-4CJ3484
NM / VG++ / $15.00
Chambers plays Ted Sledzinski's Car Horn Organ. With picture sleeve
The Chicago Bears Shufflin' Crew
The Super Bowl Shuffle (3 Mixes) (12" single) / 1985 / Red Label V-70060
VG++ / VG++ / $18.00

Featuring members of that great team: Willie Gault, Mike Richardson, Gary Fencik, Jim McMahon, William Perry, Richard Dent, Mike Singletary, Otis Wilson, Steve Fuller & Walter Payton
Pat Collins (more Comedy)
Sleep With Pat Collins - The Hip Hypnotist / 1963 / GNP Crescendo GNP 93
VG++ is co / VG+ / $24.00

Hypnotist comedienne recorded live at the Interlude, Hollywood. Cover photos include Sal Mineo and other celebrities under Collins' spell. Small punch hole in cover
Ghostly Sounds
198? / Peter Pan 8125
NM co / NM / $15.00
Spooky sound effects including flying bats, cackling witches, screeching cats, rattling chains and more

Irwin The Disco Duck (more Disco vinyl)
Vol. 3 - Big Hits Dance Party / 197? / Peter Pan 8202
NM / VG++ / $20.00 BUY AT GREG'S GROOVES ON AMAZON MARKETPLACE
With the Wibble Wabble Singers & Orchestra. Irwin introduces disco treatments of Star Wars Theme, Dancing Queen, How Much Love, Hard Rock Cafe, Jungle Love, Keep It Coming Love, Easy, Best Of My Love, I'm Your Boogie Man, Love Theme From 'A Star Is Born' (Evergreen).

Jazzercise (more Sealed original vinyl)
Judi Sheppard Missett / 1981 / MCA 5272
Sealed / $24.00 BUY AT GREG'S GROOVES ON AMAZON MARKETPLACE
Original release in new, unmarked, factory-sealed condition. Includes 20" x 40" workout poster.
Martin Lewis
The Magic Album / 1976 / Carmel 1002
NM is / NM / $20.00
"Tricks Effects and Illusions Performed Before Your Very Ears" by British magician Martin Lewis. Includes insert with illustrated tricks.
Monster Mash
198? / Peter Pan 8126
VG++ co / VG++ / $11.00

Novelty songs including Monster Mash, Purple People Eater, Little Blue Man, Witch Doctor, Dinner With Dracula, Itsy Bitsy Teeny Weeny Yellow Polka Dot Bikini, Does Your Chewing Gum Lose Its Flavor On The Bedpost Overnight, Big Bad John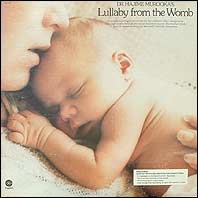 Dr. Hajime Murooka
Lullaby From The Womb / 1974 / Capitol ST-11421
VG++ / VG++ / $20.00

Music to put crying babies to sleep, accompanied by sounds of the womb. Includes explanatory insert

Music For Your Plants
Various Artists / 1975 / Carmel 1001
VG++ / VG+ / $25.00 BUY AT GREG'S GROOVES ON AMAZON MARKETPLACE
Do houseplants plants prefer classical music to rock? Research cited in the liner notes suggests YES. Album includes selections from Vivaldi (The Four Seasons "Spring"), Mozart (Clarinet Concerto Second Movement), Beethoven (Symphony No. 6, First Movement), Mendelssohn (Midsummer Night's Dream, "Scherzo"), Tchaikovsky (Nutcracker Suite, "Waltz Of The Flowers"), Grieg (Concerto In A Minor, Op. 16, Second Movement).

Richard Simmons (more Sealed original vinyl)
Reach / 1982 / Elektra E1-60122 F
Sealed / $30.00 BUY AT GREG'S GROOVES ON AMAZON MARKETPLACE
Original release of the exercise classic, still factory-sealed, with old price sticker on shrink. Includes 20-page how-to booklet.
Sounds From Silence
Anne Draffkorn Kilmer, Richard L. Crocker, Robert R. Brown / 1976 / Bit Enki BTNK101
Sealed / $50.00

With 24-page booklet. Recreation of Ancient Near-Eastern Music
The Space Alphabet
John Cacavas / 1972 / Golden LP 269
VG++ / VG+ / $18.00

Subtitle: Journey Through the Basic Facts About Space in Song. With Bonnie Becker , Kimberly Blake, Golden Orchestra and Chorus, Don Woolf
Square Dances Album 3 - Honor Your Partner
Ed Durlacher / 1969 / Activity HYR-3
Sealed / $30.00 $15.00 BUY AT GREG'S GROOVES ON AMAZON MARKETPLACE
Two small tears in shrinkwrap. Music by the Top Hands directed by Frank Novak

COVER SIMILAR TO ABOVE
Tiny Tim (more Collectibles)
God Bless Tiny Tim / 1968 / Reprise RS 6292
NM is / NM / $50.00

His exotic debut album in fine condition, with Welcome To My Dream, Tiptoe Thru' The Tulips With Me, Livin' In The Sunlight Lovin' In The Moonlight, I Got You Babe
Vintage Sports Cars In Stereo
1958 / Riverside 1115
VG+ / VG+ / $30.00 BUY AT GREG'S GROOVES ON AMAZON MARKETPLACE
Recorded at Oulton Park, Cheshire, England, July 1958. Sounds of the 1½-litre ERA, 2-litre Delage, V16 Maserati, Type 51 Bugatti, P3 Alfa Romeo, Alta, Frazer-Nash Boulogne, 2-litre ERA, Practice Sessions. Side 2 features the Race. Commentary by David Scott-Moncrieff
John Zacherle
Monster Mash / 1962 / Parkway P 7018 mono
VG++ / VG+ / $40.00

Ghoulish versions of the hits of the day