Home/order
If you found this page via Google or another search engine, CLICK HERE to enter our full-featured site
Talking Heads original vinyl records
Listed by release date. Please e-mail for more details. See also David Byrne
Grading order is cover/vinyl. Grading standards & terms


Talking Heads
Talking Heads: 77 / 1977 / Sire SR 6036
NM / NM / $50.00

Promo copy of their debut album in fine condition, with "Promotional Copy" sticker on cover. Custom inner sleeve with lyrics (inner sleeve partially split). Track list: Uh-Oh Love Comes To Town, New Feeling, Tentative Decisions, Happy Day, Who Is It, No Compassion, The Book I Read, Don't Worry About The Government, First Week/Last Week...Carefree, Psycho Killer, Pulled Up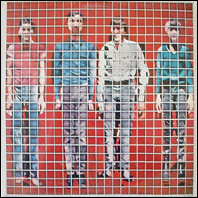 Talking Heads
More Songs About Buildings and Food / 1979 / Sire SRK-6058
NM is / NM / $28.00 BUY AT GREG'S GROOVES ON AMAZON MARKETPLACE
Includes Take Me To The River, plus Thank You For Sending Me An Angel, With Our Love, The Good Thing, Warning Sign, The Girls Want To Be With The Girls, Found A Job, Artists Only, I'm Not In Love, Stay Hungry, The Big Country. Custom inner sleeve with lyrics & credits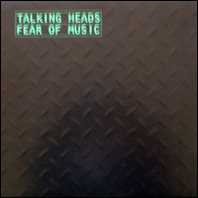 Talking Heads
Fear of Music / 1979 / Sire SRK-6076
VG++ / VG++ / $30.00

Original release with embossed cover. Includes original inner sleeve with lyrics & credits (inner sleeve partially split). Produced by Brian Eno and the Talking Heads. Air, Animals, Cities, Drugs, Electric Guitar, Heaven, Zimbra, Life During Wartime, Memories Can't Wait, Wind, Paper
Talking Heads
Remain In Light / 1980 / Sire SRK 26095
VG++ / VG+ / $28.00

Includes custom inner sleeve with credits, partially split, and lyrics sheet. The Great Curve, Crosseyed And Painless, Born Under Punches (The Heat Goes On), Houses In Motion, Once In A Lifetime, Listening Wind, Seen And Not Seen, The Overload
Talking Heads
The Name of This Band is Talking Heads (2 LPs) / 1982 / Sire 2SR-3590
VG++ / VG++, VG++ / $30.00

Live recordings from 1977-1981. Custom inner sleeves with photos & credits
Talking Heads
Speaking In Tongues / 1983 / Sire 23883
VG++ / VG+ / $25.00 BUY AT GREG'S GROOVES ON AMAZON MARKETPLACE
Original release. Includes inner sleeve with lyrics. Burning Down The House, Making Flippy Floppy, Girlfriend Is Better, Slippery People, I Get Wild / Wild Gravity, Swamp, Moon Rocks, Pull Up The Boots, This Must Be The Place (Naive Melody)
Talking Heads
Stop Making Sense / 1984 / Sire 25121-1
NM / NM / $50.00

Promo package includes 20-page booklet wrapped around a black and white album cover. Booklet includes stills from the movie and storyboard drawings by David Byrne.

COVER SIMILAR TO ABOVE
Talking Heads
Stop Making Sense / 1984 / Sire 25186-1
VG++ / NM / $45.00

Live at the Pantages Theater, Hollywood, December 1983. Psycho Killer, Swamp, Slippery People, Burning Down The House, Girlfriend Is Better, Once In A Lifetime, What A Day That Was, Life During Wartime, Take Me To The River. Custom inner sleeve with pix from the movie
Talking Heads
Slippery People (12-inch PS) / 1984 / EMI 1A K 060
VG++ / VG+ / $20.00

Hard to find Dutch release. Slippery People (long live version) / Naive Melody (live version)
Talking Heads
Little Creatures / 1985 / Sire 25305-1
VG+ / VG+ / $18.00

Edge of cover slightly frayed. Includes inner sleeve with lyrics. And She Was, Give Me Back My Name, Creatures Of Love, The Lady Don't Mind, Perfect World, Stay Up Late, Walk It Down, Television Man, Road To Nowhere

Talking Heads
True Stories / 1986 / Sire 25512-1
VG++ / VG+ / $30.00 BUY AT GREG'S GROOVES ON AMAZON MARKETPLACE
Original release, with custom label and inner sleeve with credits. Love For Sale, Puzzlin' Evidence, Hey Now, Papa Legbo, Wild Wild Life, Radio Head, Dream Operator, People Like Us, City Of Dreams
Talking Heads
Radio Head (2 versions) / Hey Now (2 versions) (12" 45, PS) / 1986 / Sire 20732
VG++ / VG++ / $15.00
From the film "True Stories"
Talking Heads
Blind (4 versions) / Bill (12" single, PS) / 1988 / Sire 0-20892
VG++ / VG++ / $18.00

Talking Heads
Naked / 1988 / Sire 25654
NM / NM / $20.00

Grading order is cover/vinyl. Grading standards & terms